Weekly
Public
Trails
Ballycastle Traditional Music Trail
Saturdays, 4pm – 6.30pm
Tickets £20
12 North St, Ballycastle BT54 6BN
Our weekly public Trail lasts around 2 ½ hours and runs every Saturday. We start off at 4pm overlooking the seafront and finish in a private room in the historic House of McDonnell, a centre of traditional music and the oldest pub in the town. There'll be plenty of stories, music and fun (ceol agus craic) and the braver among you might just want to bring their dancing shoes!
Total walking distance will be roughly 900m. The walking pace will be light and we aim to keep our group together at all times. Please get in touch with us before booking if you have any mobility concerns or if you plan to bring any children under 18 years of age. Pre-booking essential.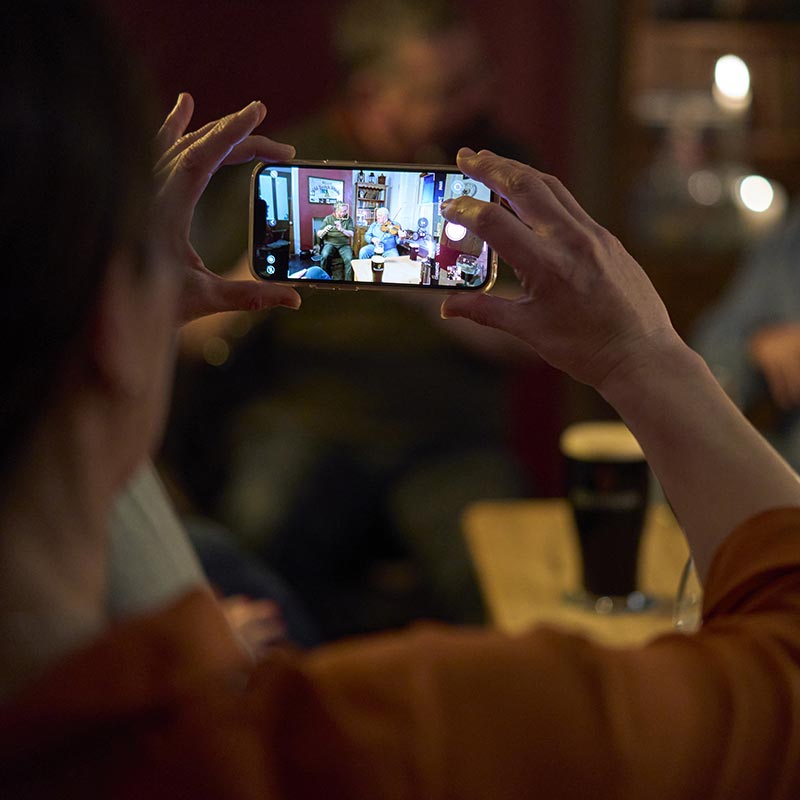 Private
Trail
Ballycastle Traditional Music Trail
Bespoke Private Trails
Our Traditional Music Trail is available for private bookings for tour groups, corporate events and private parties. These tours can be tailored to the needs of your group, however large or small. Call or email with your enquiry – we can discuss options with you and provide you with a quote.
Event
Hire
Ballycastle Traditional Music Trail
Trail Musicians for your Event
The Ballycastle Traditional Music Trail can provide traditional Irish music for your Event, from an atmospheric acoustic session to a full Trail presentation complete with a dancer to teach you a few steps!
Private Bookings
If you would like to book a Private Trail, or if you have something else in mind, we'd love to hear from you! Please get in touch below…