Aodán "Jaff" Mac Séafraidh
Irish Bouzouki, Uilleann Pipes, Whistle
Jaff has been involved in traditional music since his teenage years in the Glens of Antrim. He has played in several bands in Ireland and Australia, performing at concerts in France, Germany, Scotland and the Isle of Man. Jaff has also been making Uilleann pipes for around 30 years, including flat pitch B pipes in the style of the early pipe makers.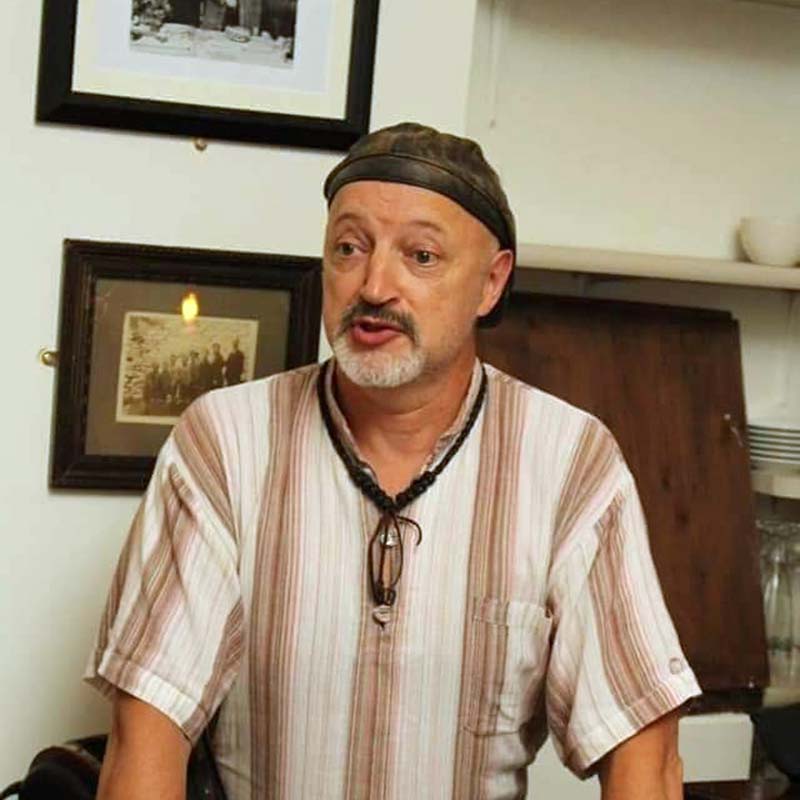 Catherine Uí Sheanáin
Accordion, Flute, Whistle
Catherine began playing on whistle with Jim Magill and later John Kennedy, moving onto accordion and flute. After playing for years in the Dublin trad circuit she began to teach in Newry and joined local musical groups in the area. After touring all over Europe, the US and Australia, she returned to Ballycastle to teach hundreds of children, introducing them to the wonderful world of traditional Irish music.
Conor Mallon
Uilleann Pipes, Whistle
Conor is a Senior County, Ulster and All-Ireland Champion on Uilleann Pipes in the Fleadh Cheoil na hÉireann, and has won many other awards. He has performed at many festivals in Ireland, Europe and the USA and has toured extensively on his own, with Irish Celtic and Comhaltas and his band Connla. He has performed on TV and radio for RTE, TG4 and the BBC and currently lives in Ballycastle.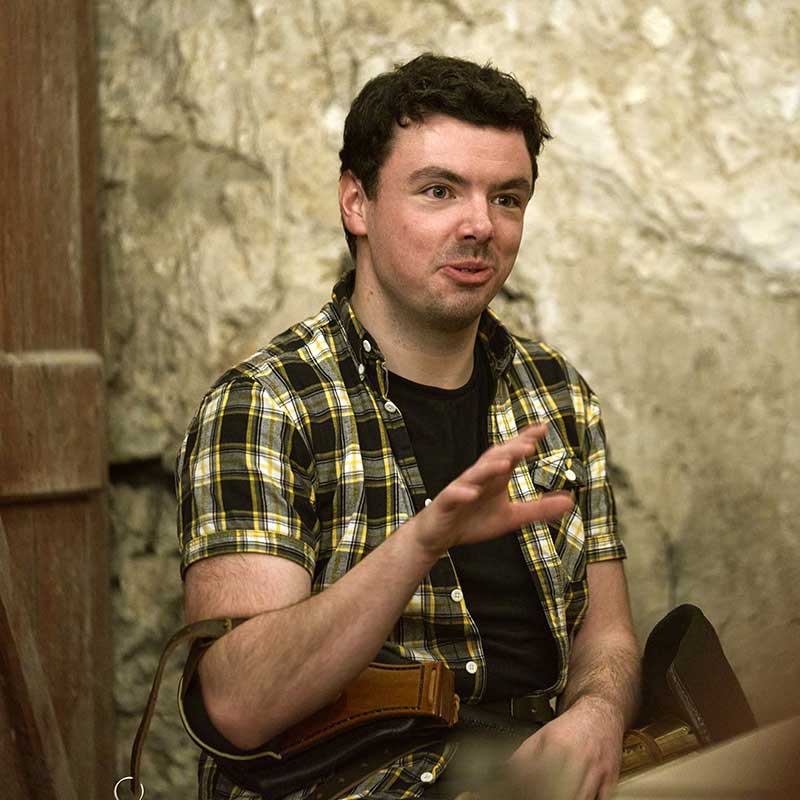 Jerry O'Donnell
Fiddle
Jerry O'Donnell has been playing the fiddle for longer than he cares to remember. He has travelled, played and lived in Ireland, Spain, France and England, playing with concert bands, céili bands, dance bands, pub bands, duos and trios, but is now very much at home in Ballycastle, where he plays in a couple of traditional music sessions every week.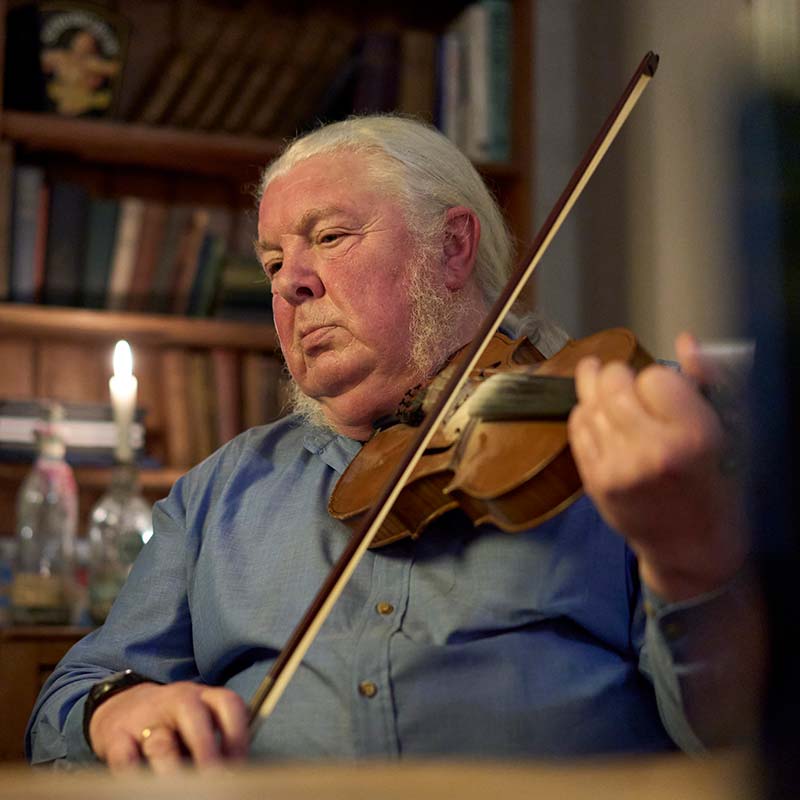 Marie Kinney
Dance, Fiddle, Uilleann Pipes, Whistle
Marie started playing in local sessions around Ballycastle. She studied music in London, playing weekly sessions with Liam Farrell and John Bowe. She joined the Gaelforce Dance Show in Australia and travelled through Canada and America. Since returning home she has been teaching traditional Irish music with Baile an Chaistil Comhaltas (CCE).
Melanie Brown
Dance, Fiddle
Melanie, from Ballycastle, learnt fiddle-playing from local legend Jim McGill and Irish-dancing (and joie de vivre!) from Mary McGuigan. She took these gifts with her to Australia and New Zealand for twenty years where she taught Irish dancing and performed in an Irish music girl band, Glór na mBan. Back in Ballycastle now, she says "There's no better place in the whole wide world to play, dance, sing, and generally have a bit o' craic."
Micheál Ó Seanáin
Banjo, guitar
Micheál grew up listening to song and stories in his native County Down. He learned guitar and banjo and started singing and playing out in local sessions around Newry. He has played in various bands over the years and has toured all over Ireland, Britain, Europe, USA and Australia. He has also appeared on many national and international radio and TV shows. He now lives in Ballycastle and teaches Irish language, guitar and banjo from home.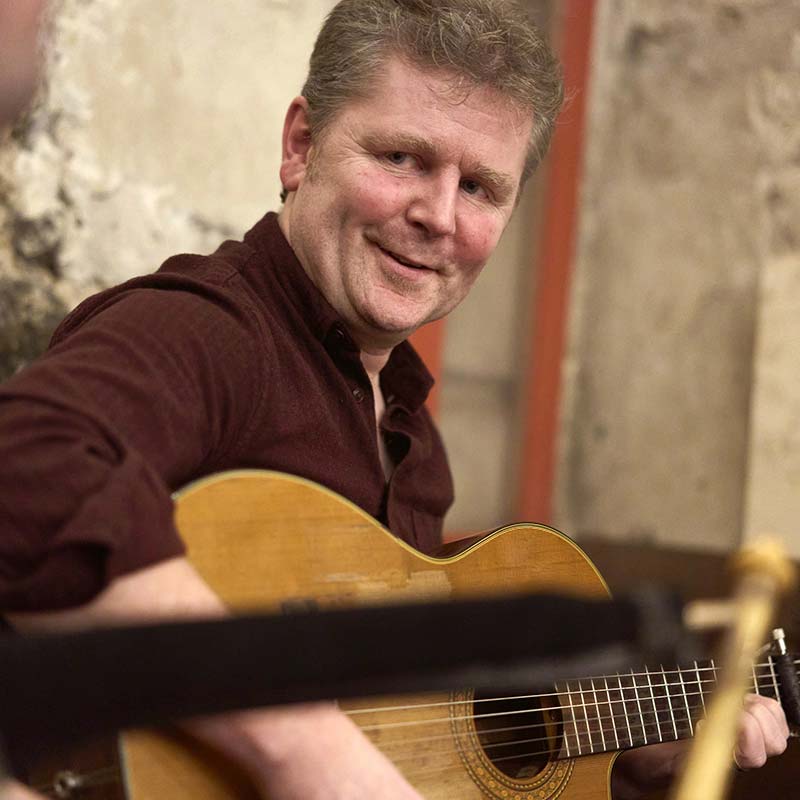 Ruairidh Morrison
Concertina, Fiddle, Flute, Whistle
Multi-instrumentalist Ruairidh was born on the Scottish island of Islay, twenty miles across the Irish Sea. He discovered traditional Irish music in his late teens and has been playing and teaching it ever since. He spent over 20 years in New Zealand where he was a founder member of the Wellington Irish Session and Ceol Aneas, an annual festival of Traditional Irish Music performance and tuition. He moved to Ireland in 2009 and lives in Ballycastle.